This is our first virtual online WEBINAR Meeting and will be FREE for this Quarterly meeting. There will be 100 places available, so please sign in in a timely manner. 

 Joey Korn is a modern-day mystic and a global leader in the world of dowsing, specializing in personal energy clearing and remote spiritual space clearing.
He will be live and able to answer questions.   

Here are the passcode and Zoom meeting numbers for our FREE Webinar this coming SATURDAY, NOv 21 1:00 to 3 PM.        
Meeting #- 853 8101 8687; Passcode: 79493

     He has been dowsing for thirty-five years and teaching and helping others with his space clearing services full-time for twenty-three years.  He no longer travels to teach, as remote space clearing is is now this full-time work.  Joey integrates the ancient teachings of Kabbalah, the ancient art of dowsing, and modern-day quantum physics as he condenses over forty-five years of passionate spiritual exploration into an extraordinary system of practical understanding and energy work.  

Joey has spoken for Appalachian Dowsers several times before, including a keynote address at one of our conferences, always updating us with his latest insights.  Learn more about Joey's work at www.dowsers.com. 
 Interference Energy & Covid 19 Joey discovered what he calls "Interference Energy" (IE) in 2007 and soon realized it as the primary cause of energy problems in homes, such as what dowsers call Geopathic Stress.  It's also the most common cause of paranormal activity in homes and other places.  When the Earth Energies are detrimental, they're not causing our problems: they're symptoms of the problem.  It's Interference Energy that is typically causing all the problems, as well as much distress in people's lives.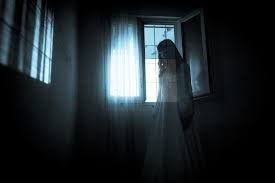 People attract this very destructive energy when they enter Intense negative states of mind and emotion.  Then, the IE greatly exacerbates the negativity that brought it in, causes all the natural energies in the home to be detrimental in the home or office, and exacerbates negativity in and between others affected by it.  Once someone attracts IE, others around that person can "catch it," like a virus.  It's actually contagious.
 
Think about it: It's intense anger, fear, panic, rage, anxiety, depression, etc. that attract this energy to people.  With the world's reaction to Covid 19 causing all these negative states of mind and emotion, more and more people are attracting it, and it's getting a much stronger foothold on the world.  And the really sad part is  that nobody knows about it, except people that Joey has shared his understandings with.  
 
Joey will help you understand this energy, recognize the symptoms of its presence, and help to protect you and your family from this energy, all with what he calls "the Blessing Process." which is what he does all of his energy work with.
 
The participants will get more out of the presentation if they read the article, "Things That Go Bump In the Night." before or after. They can find it at https://dowsers.com/about-my-work/things-that-go-bump-in-the-night-clearing-the-causes-of-paranormal-activity/.
 
Also, Joey will glad to share all the blessing process handouts that he sends to all his  clients at https://dowsers.com/joey-korns-blessing-process-handouts/.