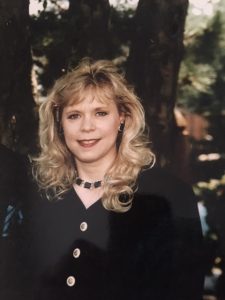 Missing Persons and Objects Expert, GINETTE LUCAS
"Almost Home: The Paranormal Insider" Dowsing for Missing Objects"
Internationally-known missing persons and missing objects expert,
Ginette Matacia Lucas
, will share her process for finding missing objects including dream incubation, that we will all practice in class. Bring your pendulums!
Ginette is the daughter of well-known and long time dowser, Louis Matacia and worked with her father for many years. She is a Three-time survivor of near death experiences and is known for her remarkable dowsing, and psychic detection skills that have led to solving the high profile missing persons cases of Chandra Levy in Washington, DC, Caylee Anthony in Florida, Rabbi Friedlander in New York, Elaine Piersen in Pennsylvania and numerous other cases.
In her teaching demonstration, Ginette will reveal her techniques for finding missing objects and provide a public disclosure on how to find the class attendees missing objects, remotely, from anywhere to anywhere. She will share how she pinpointed the items for author Jack Hope, while he was in NY City, and Ginette was remotely in Fairfax, VA. Since Lucas found the two items, he then wrote the article for the SMITHSONIAN MAGAZINE on dowsing.
Lucas is also going public with details about locating Chandra Levy's remains in the wooded Rock
Creek Parkway of Washington, DC while the FBI visited her home in Springfield, VA, and on locating
the body of Elaine Piersen of the Harrisburg, PA, area, where Piersen's remains were found within 45
minutes of Lucas' guidance by a search team.
Lucas will close with Q&A's of her finding a treasure hunter's ultimate dream: Al Capone's stash of 60
bars of silver found in Southern Chicago, hidden by Capone's associate "Ray Nitty".See Ginette's website: ReachGinette.com
Almost Home: The Paranormal Insider with Ginette Lucas
Saturday, November 17, 2018
1:00 pm – 4:00 pm Unity of the Blue Ridge, Mills River, NC