Many dowsing chapters are finding virtual ways to continue their meetings this last year becuase of the pandemic. Here is one from the West Coast today.
Sharry Hope will demonstrate the technique she uses when doing psychic dowsing during personal consultations with a client.  Psychic dowsing involves getting information for a person using dowsing methods and paying attention to your inner voice. 
(Please download the 2 handouts before the meeting)
Participants may want to have a pendulum handy as well as a copy of my chart.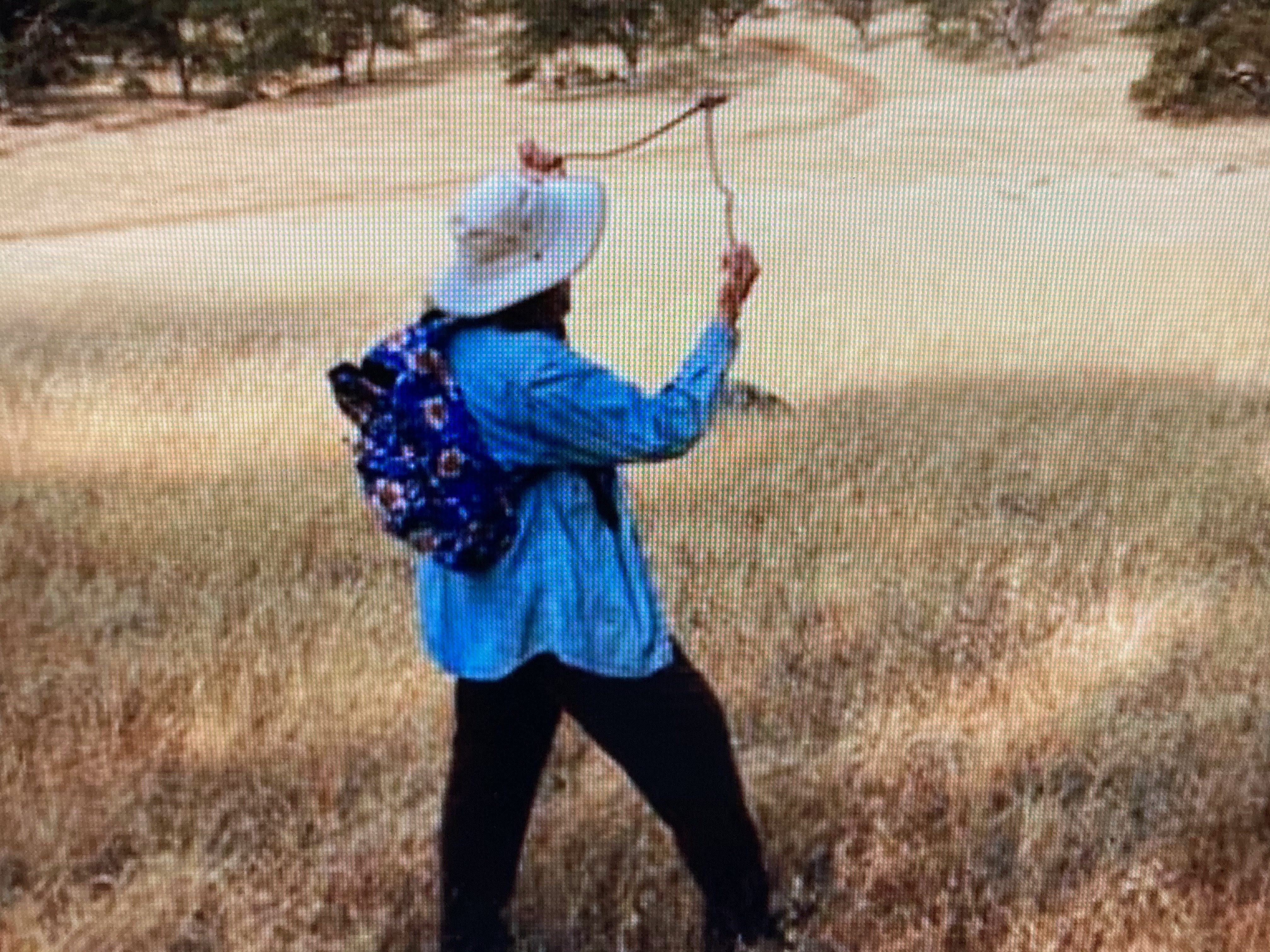 My CHART is provided for download. Click on the download and double click on next preview screen or go to following link:
https://mcusercontent.com/bfdbf4278317b6fab942a6fe1/files/a3261c0d-44f3-441c-8dee-64b23992e16f/Image_210307_165516.01.pdf

Please download Running Corrections – The Walk Woods Method https://mcusercontent.com/bfdbf4278317b6fab942a6fe1/files/15c34c74-df4c-4f04-ba54-d4e2d88fe781/Running_Corrections_Article_and_instructions.01.pdf
Sharry started studying dowsing with Walt Woods in 1977 when she moved to Oroville California where Walt lived. Walt taught her about water dowsing, energy dowsing, clearing detrimental energies and many other forms of dowsing.
In 1979 Sharry dowsed her first well, her own, which is still producing clean pure water today. Since then she has dowsed over 1000 successful water wells.
Sharry has been president of the Gold Country Dowsers in Oroville California for 30 years. She also gives talks at various dowsing chapters in Northern California. She has given talks about dowsing to the Women's Club, The Grange, The Guild, to metaphysical classes at and fairs.
Besides dowsing, photography is one of her favorite pastimes. She was a professional photographer for several years and won numerous awards for her photography.
Sharry has recently captured some amazing spirit images as well as orbs, rods and Unidentified Aerial Phenomenon.
BIO
Spiritual and Dowsing consultant.
ASD AWARDS:
2018 ASD "Dowser of the Year"
2017 ASD OUTSTANDING
CHAPTER AWARD: "GOLD COUNTRY DOWSERS "
2016 ASD EDUCATOR of the YEAR
2015 ASD PAUL SEVIGNY AWARD 1000+ SUCCESSFUL WATER WELLS LOCATED
1989 the American Society of Dowsers West Coast Conference Dowsing School Certificate of Completion
She has an B.A. in Psychology, a M.A. in Education with an emphasis in the Arts and guided imagery and has also done graduate work in hydrogeology at California State University-Chico.
CONTACT INFORMATION:
Sharry Hope
1-530-570-3697 (Cell)
sharry@sharryhope.com
https://sharryhope.com
TO JOIN Golden Gate Dowsers' MEETING:
1-1:15 P.M. Meeting starts at 1:15 PM PDT. Please join early from your computer, tablet or smartphone. Go to https://www.gotomeet.me/SusanMcNeillSpuhler
You can select to join with video and audio or audio alone. The little up and down arrows in the center of the top of the screen have viewing options. The big bubble in the top, upper right of the screen, opens the text "chat" option. The mute button is at the center of the bottom of the screen and in each participant's box along with the participant's name. The positions of these icons may vary if not on a computer.
For first time users – Download and install the meeting application before our meeting.
Go to gotomeet.me Then use Meeting Access Code:
156-207-869 to join our meeting.
You can also dial in using your phone. (For supported devices, tap a one-touch number below to join instantly.)
United States: +1 (408) 650-3123One-touch: tel:+14086503123,,156207869#